***********
Edited June 1, 2006 to add...
Signups are now closed all members comments are now published and the list and new buttons will be added and updated sometime today. The forum is set up and ready for your challenges, reviews and recommendations.
************
EDITED MAY 25, 2006 to add...
SRC Participants there is now a forum!
***********
So I have been surfing some of my favorite blogs and I have noticed quite a few of you have been preparing and listing summer reading. I personally have begun to compile a list of books I would like to read this summer. I have challenged myself to read 28 books this summer (14 weeks, 2 books a week). Now everyone reads at different paces and may set different summer reading goals, perhaps there is just one book you would like to read this summer that you have always wanted to read, perhaps you want to try a new genre. Whatever your goals, how about taking a challenge with me? I plan on starting my summer reading next week, but how about for an official challenge we start June 1.
Thanks CapnK8!
Thanks CapnK8!
Thanks
Rebecca
!
Thanks
Rebecca
!
Thanks Bella!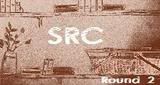 If you have summer reading challenge buttons ideas please email me with the img src and I will post them others to use. Ready...Set...READ!
Edited to add...
If you are going to set a summer reading challenge for yourself you can link to this post. Make sure to comment on this post so I can add you to the list, you know we all want to go visit you! :)